Stacey Bendet's world is a colorful one, and we're all living in it.
In anticipation of New York Fashion Week, HUM had the pleasure to connect with one of the fashion world's most vibrant characters, Stacey Bendet. As the CEO and creative director of contemporary fashion brand Alice + Olivia, Stacey knows a thing or two about style. In addition to founding a brand beloved by celebrities, jet-setters, and fabulous females around the world, she's established herself as a commander in chic in her own right. After all, she was recognized in Vanity Fair's annual Best-Dressed List for four consecutive years, eventually solidifying her place in their International Best-Dressed Hall of Fame in 2017. Given Stacey's status as one of the fiercest women in fashion today, we had to learn more about her best style, beauty, and wellness tips.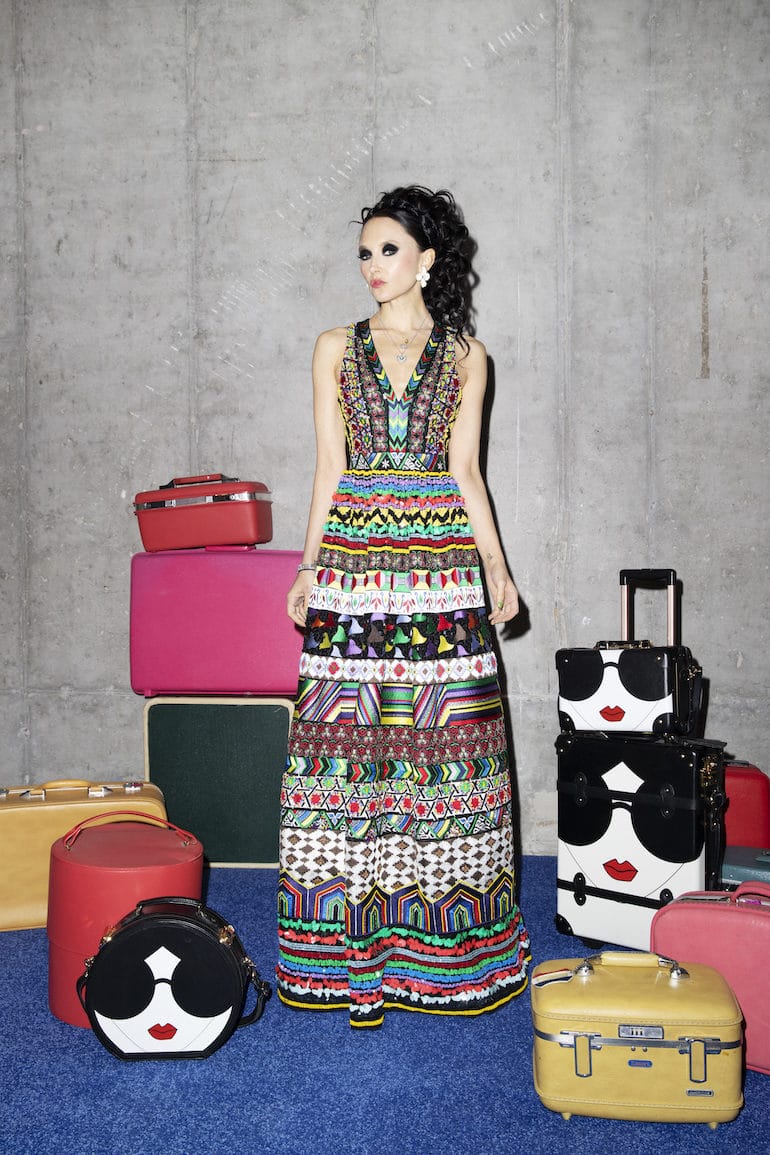 Q&A with Stacey Bendet of Alice + Olivia
We're in love with your Stace Face icon! How did you come up with it?
It started as a shoe. We made a Stace Face pump and it was so popular; we just evolved it from there to be a modern take on a logo.
How would you describe your personal style?
Ever evolving! I really love color and print and mixing prints and outfits that tell a story! My story is always changing.
What's one piece of style advice you have for women?
Express yourself with your clothes! Think about who you are and who you want to be each day and let your clothing help you do that.
What's the best work advice you've ever been given?
Take what you love and make it your career! And also, never say, "I can't." Instead, say why you can.
How do you manage stress?
Yoga, sleep, a healthy diet… and laughter! The more you can learn to laugh at whatever craziness is happening at that moment in your life, the stronger you become through it!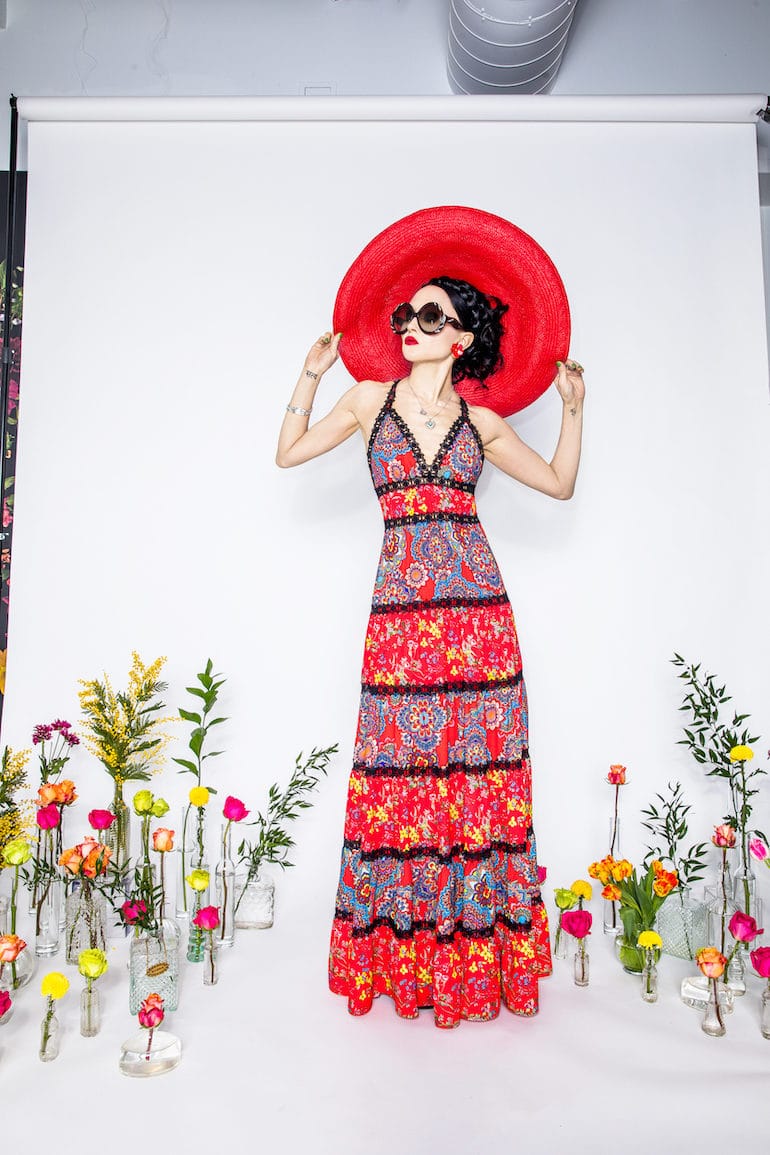 What are your holy grail beauty products?
I love La Mer's Crème de la Mer and The Concentrate. They're old school, but they keep my skin hydrated! Next, there's nothing better than Kevin Aucoin's Sensual Skin Enhancer Concealer for a quick under-eye touch up. Finally, I love Stila's Glitter & Glow Liquid Eye Shadow, Chanel's Le Blanc Illuminating Base, and, of course, sunscreen.
What are your nutrition essentials?
Green tea, quinoa, spinach, avocado, ginger, and lemon. I was recently with the magician David Blaine, who said everyone should have garlic cloves and Manuka honey in their fridge. If you start to catch a cold, eat the garlic covered in Manuka honey.
What are your go-to wellness indulgences?
Lymphatic drainage massage and acupuncture.
What are your wellness tips leading up to and during Fashion Week?
My life wellness is yoga. I practice ashtanga yoga every day and I love to walk to work when weather permits. During Fashion Week, I try to stay hydrated and energized by drinking lots of green tea and water. Despite a hectic schedule, I try my best to have healthy meals.
What's your favorite HUM product and why?
The hair gummies are the best vitamins on the market! They literally make my hair grow 12 inches in one year!
This month, HUM is partnering with Alice + Olivia for a special Stace Face box set including fierce fashion stickers. If you're not yet a HUM subscriber, take our three-minute quiz to get RD-recommended vitamins and fun extras delivered to your door each month!
The post How Stacey Bendet Keeps Her Cool During NYFW appeared first on HUM Nutrition Blog.