HUM's expertise is beauty from within. But, dare I say—we also know how to throw a great party. To celebrate October 2019's Mighty Night launch, Team HUM hosted two kickoff events from coast to coast, which were as fun as they were informative. Here are the highlights.
Inside the Mighty Night Launch Events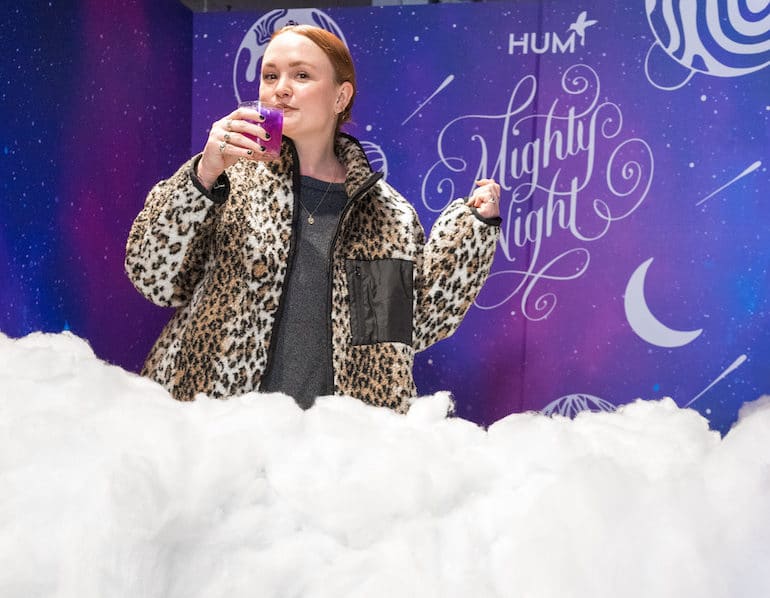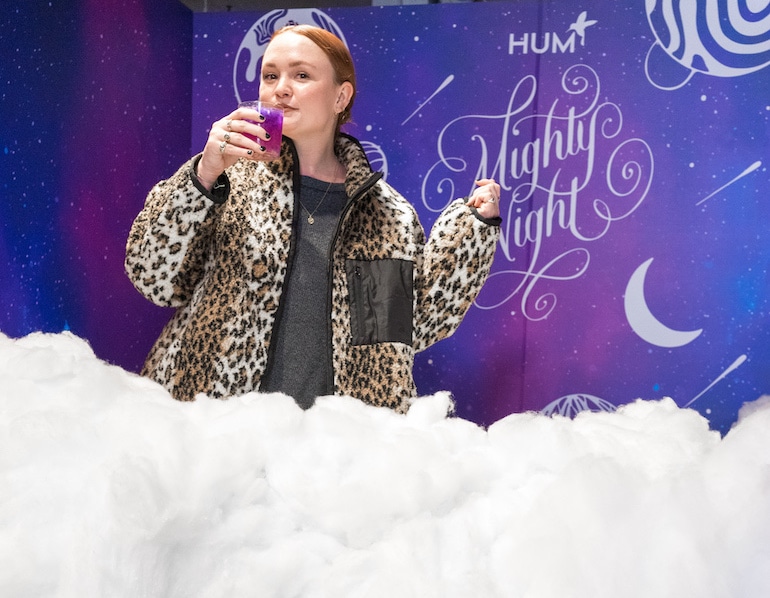 Setting the scene
Luxury mattress and bedding company Hästens was kind enough to host both our NYC and LA events. This partnership was only natural, as we'd already test-driven their super plush mattress before. Trust, it's very much akin to catching ZZZ's on a cloud. And speaking of clouds, visitors indulged in photo moments on our HUM x Hästens cloud nine upon entering both storefronts.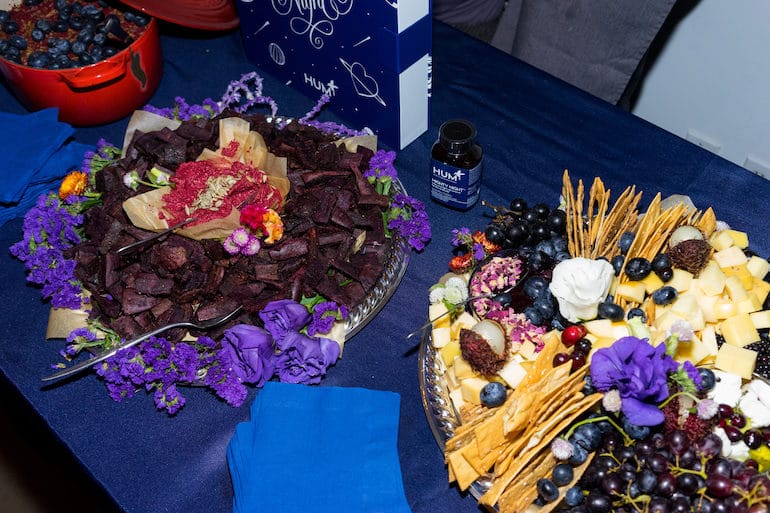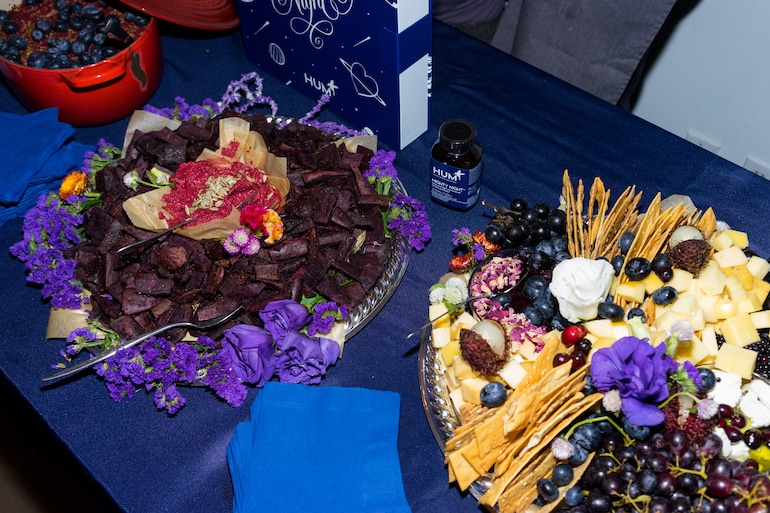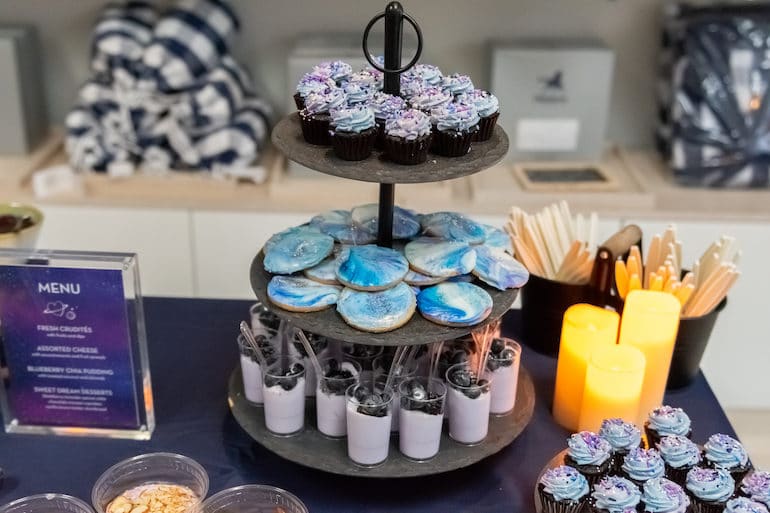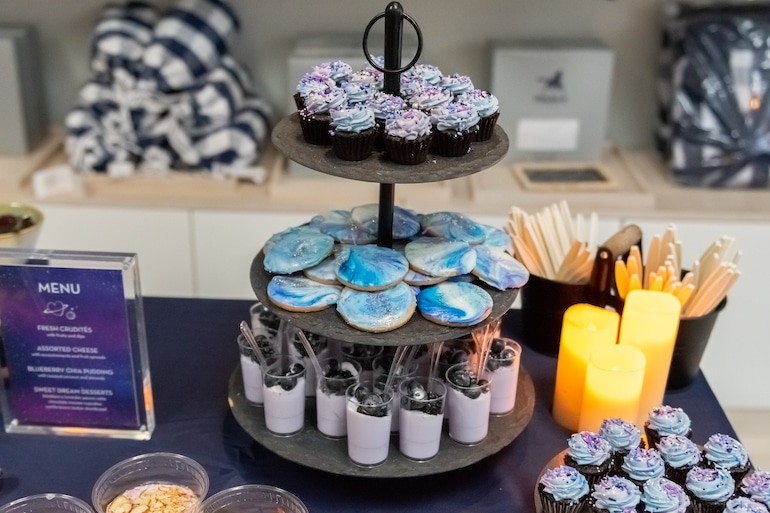 Food + Drink
Chef Julia catered the NYC event with an array of blue and purple plant-based dishes, including a delicious oatmeal bake and veggie dip we couldn't get enough of. Meanwhile, Taste of Pace catered and tended bar for the LA event. We especially loved their galactic sugar cookies. Finally, the standout ingredient in our bespoke cocktails was butterfly pea flower tea. It perfectly fit in with the blue and indigo dreamscape.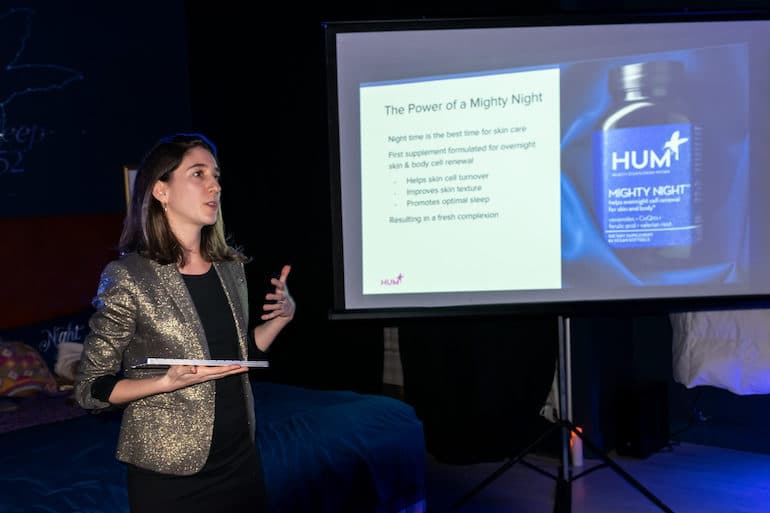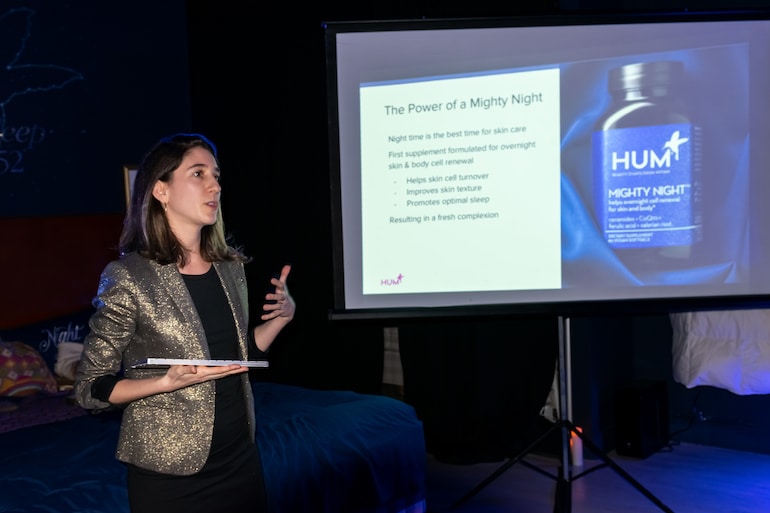 Mighty Night 101
To kick things off, our CEO, Walter, welcomed guests and explained our team's passion behind Mighty Night. Then HUM Nutritionist Alex Caspero, MA, RD, taught guests all about the science behind Mighty Night in NYC, while our Director of Education, Sarah Greenfield, RD, did so in LA. They delved into Mighty Night's ingredient profile, highlighting the studies behind our clean and clinically researched supplement for skin cell renewal and improved sleep quality.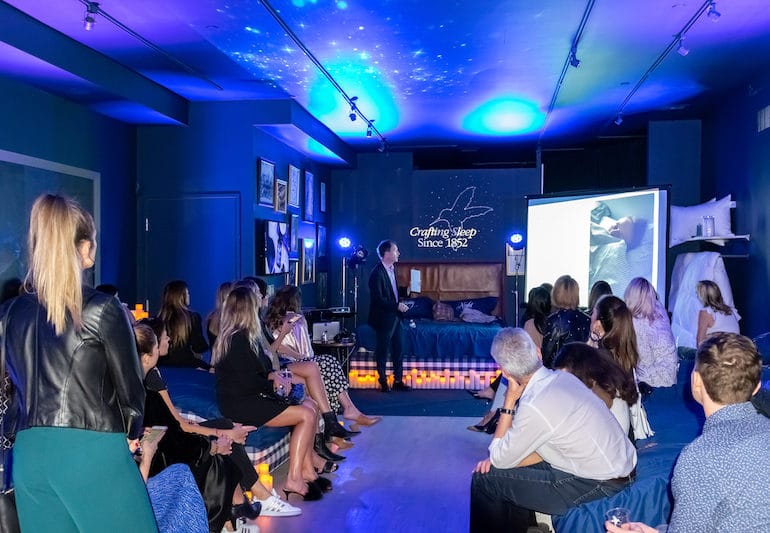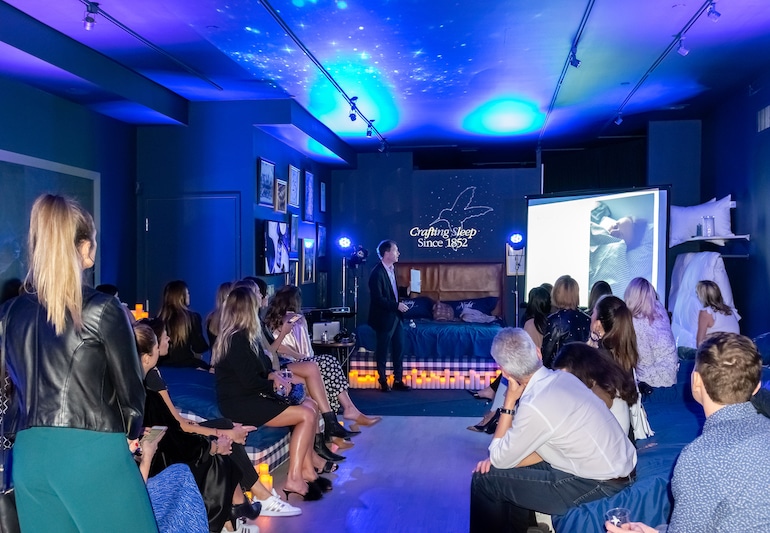 The Sleep Doctor™
Perhaps the most compelling component of both Mighty Night launch events was the presentation by Michael Breus, PhD, aka the Sleep Doctor. He artfully illuminated the science of sleep, debunked common myths (pro tip: you don't really need to clock in eight hours of shut-eye per night), and answered pressing questions from our guests. Dr. Breus's charisma and enthusiasm for forging better sleep habits was contagious. We all left better informed and equipped with pro hacks for smarter sleep.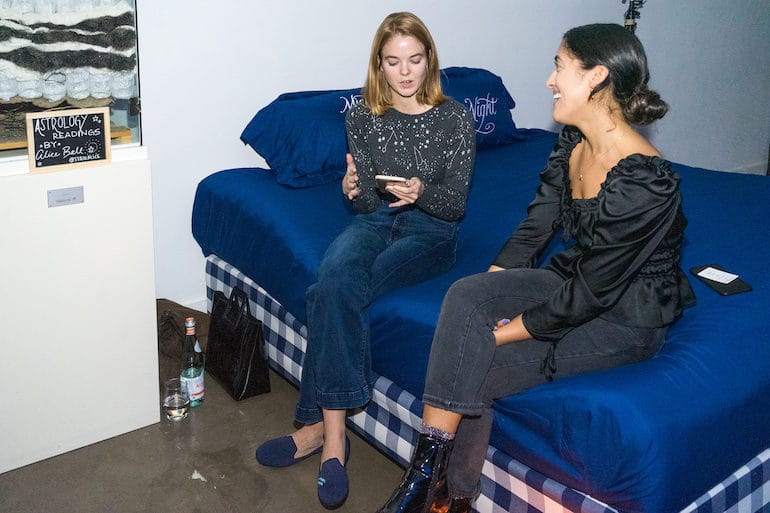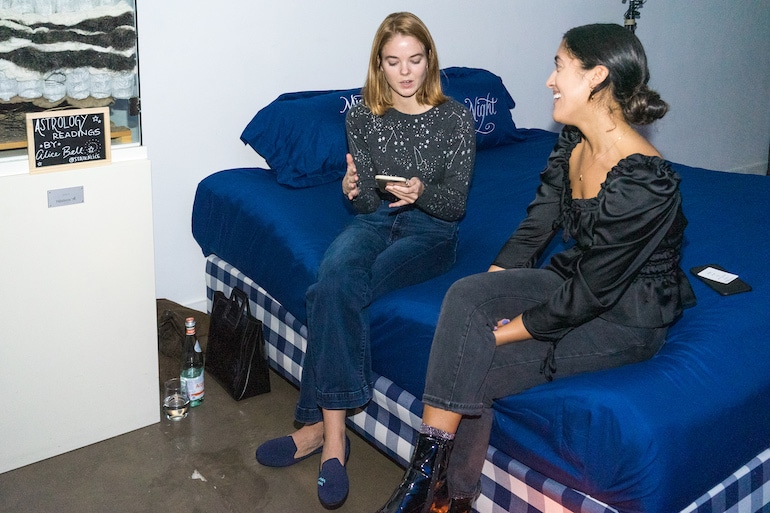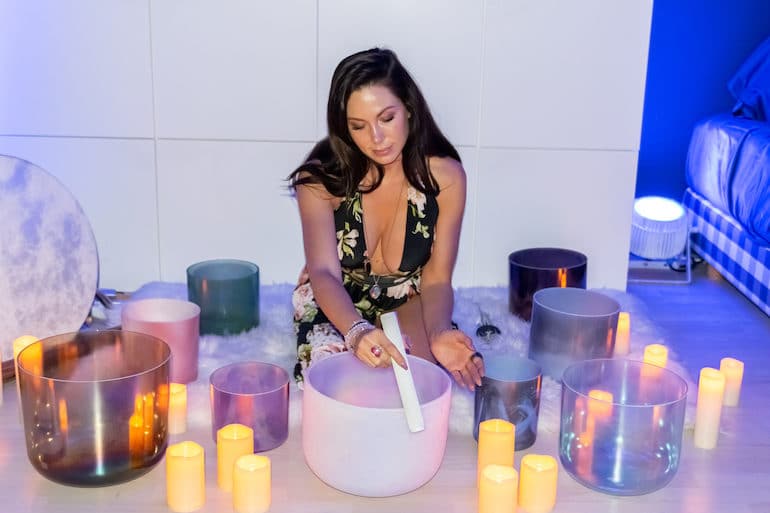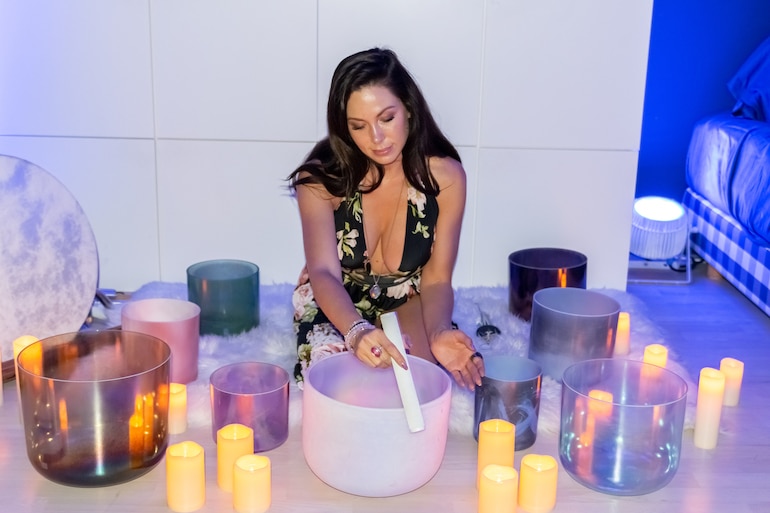 Activations
As if a tailored menu, educational talks, and socializing weren't enough, the Mighty Night launch events had ongoing wellness activations throughout the evening. Sound baths by Matisse Williams (NYC) and Erika Othen (LA) set the mood for positively dreamy and relaxing vibes. Vogue contributor Alice Bell gave astrology readings in NYC, while Angie Banicki performed tarot readings in LA. Next, guests were able to blend their favorite essential oils at our DIY pillow spray station for take-home bedtime aromatherapy. Last but not least, attendees left with a silk eye mask, monogrammed robe, the Sleep Doctor's The Power of When, and of course, a bottle of Mighty Night—the perfect goodie bag for ultimate beauty sleep.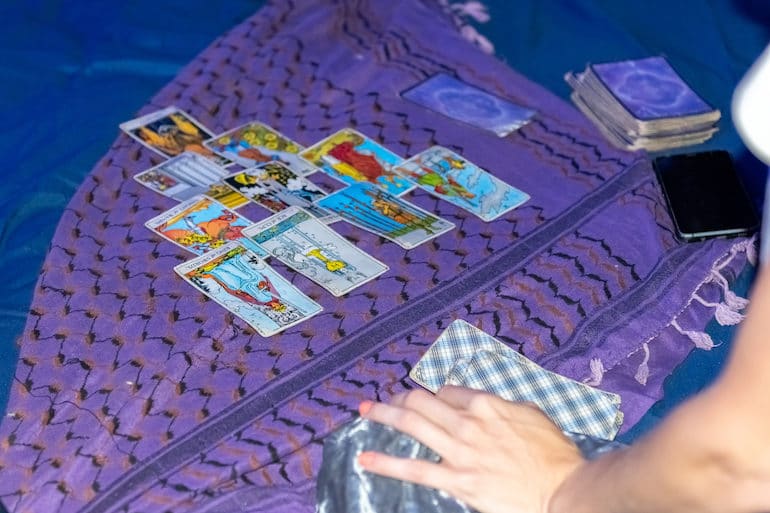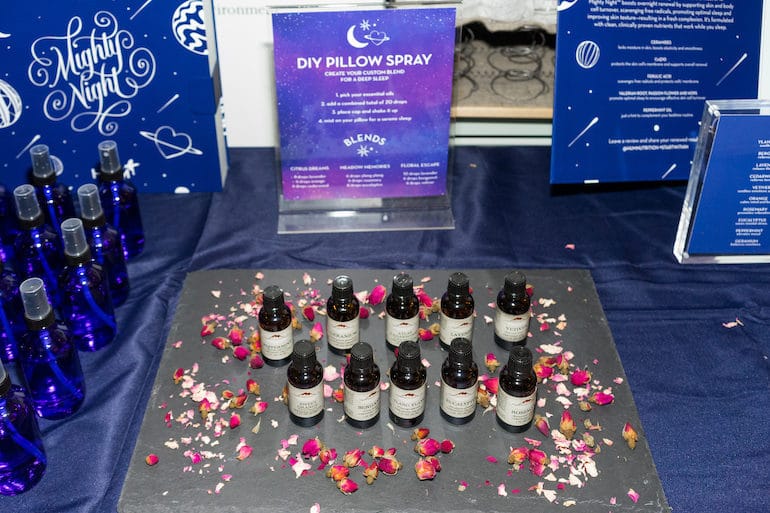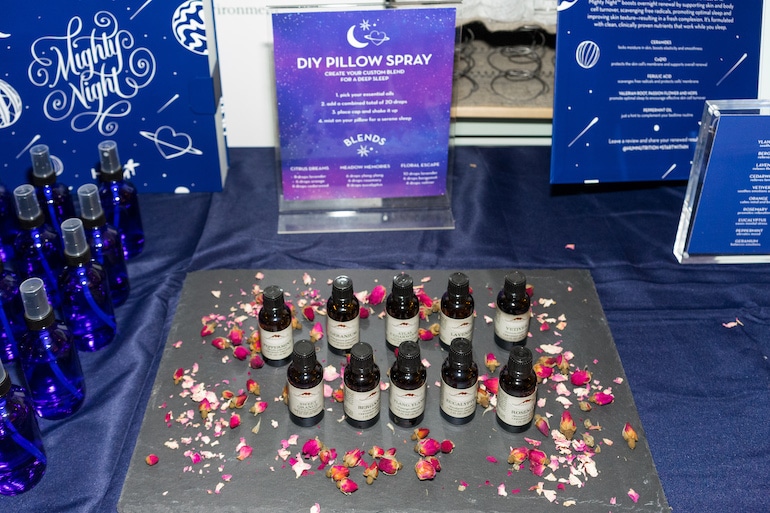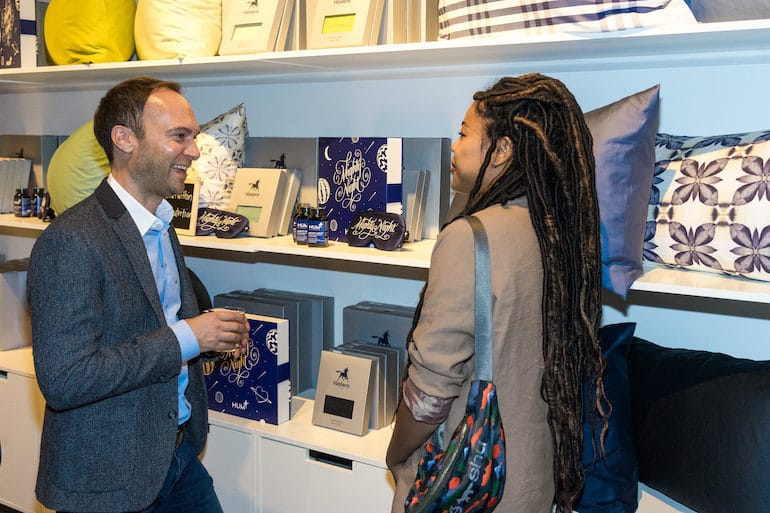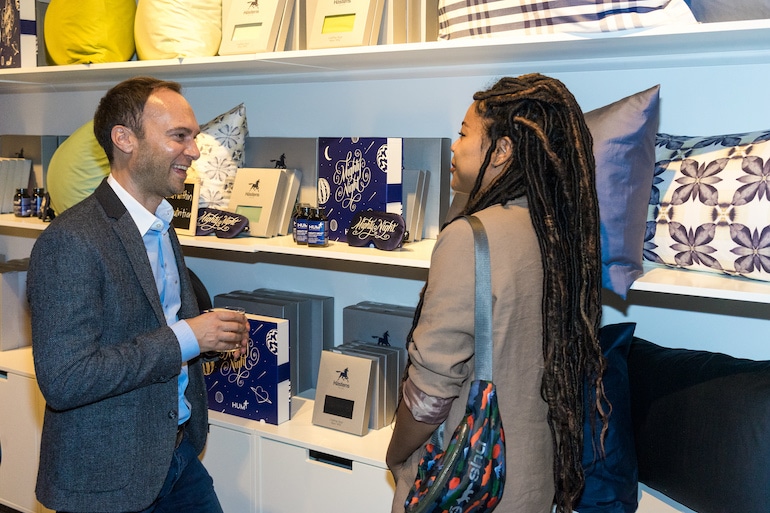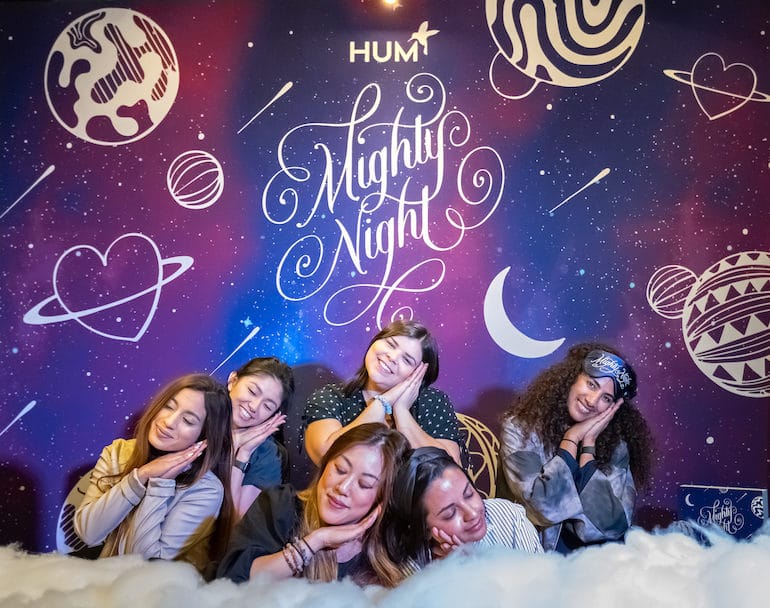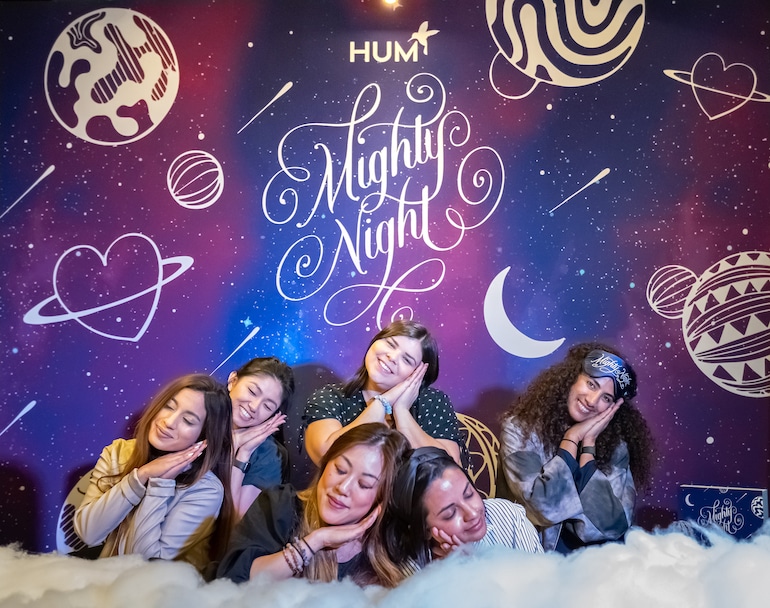 The post A Look Inside the Mighty Night Launch Dreamscape appeared first on HUM Nutrition Blog.